Megan Beckler, Managing Director
Megan took on the role of Managing Director June 2016.
Megan was Born in Saint Cloud Minnesota, she then lived a short while in Ashfork, AZ before her family finally settled in Wisconsin. Megan received a Masters of Social Work from UW Madison in May, 2020. Her focus area is youth, families and children and she has many years experience working with youth and families in different capacities.
Megan is excited to be part of the McFarland community and has quickly bonded with the youth of the McFarland Youth Center. She enjoys reading, music, art, video games, disc golf, and psychology. She is excited to share her passions with the MYC youth in order to help them discover and expand their areas of likes and dislikes.
​
cell 608.395.8617
office 608.838.3839
email mcfarlandyouthcenter@gmail.com
Tyler Morton, Assistant Director
Tyler is from a northern suburb of Chicago and is currently studying at UW-Madison to receive her Bachelor of Science degree in Applied Math with a focus on Secondary Education as well as a Certificate in Educational Policy Studies. She plans to become a high school math teacher after graduation. She cannot wait to form strong relationships with the students at the McFarland Youth Center and help to support them in any way she can.
Rowan Strange, GSA coordinator
Rowan, a native of Leeds, Alabama, is pursuing their Master of Social Work degree at the University of Wisconsin-Madison. They received a Bachelor's degree in Anthropology from Auburn University in 2019. Shortly after, Rowan began working as an AmeriCorps member serving families and children all across the state of Alabama.
They enjoy music, cooking, and watching movies with their black cat, Bizzy. Rowan is excited to be working at the youth center since they are very passionate about diversity and inclusion among K-12 students, as well as fostering an open and welcoming space for students to relax, make friends, and be themselves.
Lilia Tisch, UW Madison Intern
​
Lilia is currently studying Human Development and Family Studies at UW-Madison. She grew up in DeForest, WI and loves the Midwest. Lilia enjoys spending time outdoors, reading lots of books, playing with her dogs and hanging out with her family/friends. She is excited to intern at MYC to develop relationships with the youth and share her love of books with them.
Caleb Kulinski, Assistant Director
Caleb is currently pursuing his Master's of International Public Affairs at UW-Madison. Although he grew up in Southeastern Wisconsin, he went to college and has worked all across the Midwest. He has worked with various non-profit organizations that either provide youth programming or work on youth-related issues. Caleb is excited to share his love of cooking and games with the youth of MYC. Caleb is currently taking a semester off from MYC due to a
heavy
class
load, he will return in the the spring!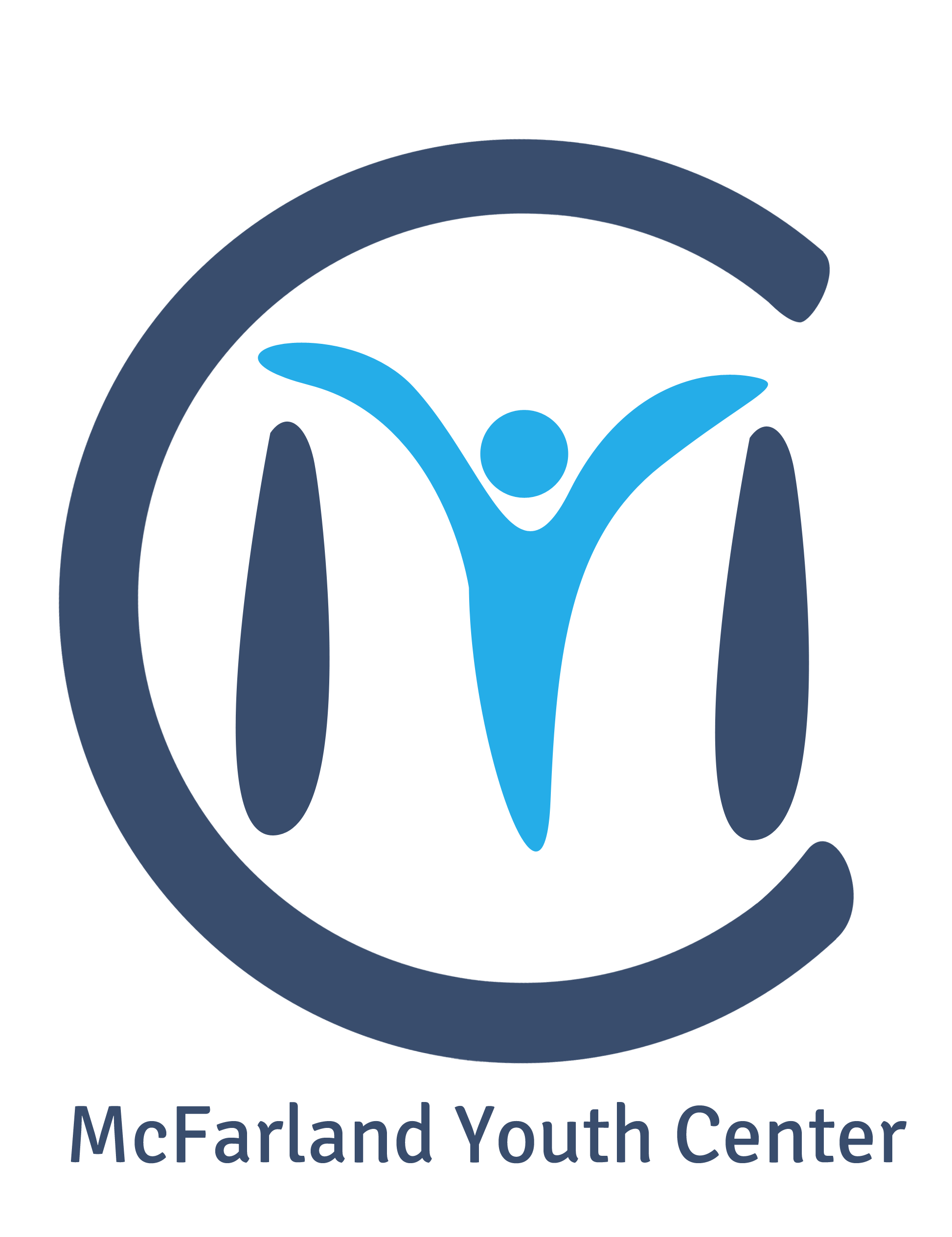 MYC Board of Directors
​
Shawn Miller, President & Treasurer
LuAnne Bowens, Community Member
Scott Braun, Community Member
Melanie Ebbert, Community Member
Gloria Frank, McFarland School District
Chuck Monzon, Community Member
John Miller, Community Member
Jill Runde, McFarland School District
Penny Simmons, McFarland School District
Aaron Tarnutzer, McFarland School District
Sarah Rowe, Community Member
Kelley Rowe, Secretary
Maura Donnelly, Community Member
Zak Sprenger, McFarland School District