Megan Beckler, Managing Director
Megan took on the role of Managing Director June 2016.
Megan was Born in Saint Cloud Minnesota, she then lived a short while in Ashfork, AZ before her family finally settled in Wisconsin. Megan received a bachelor's degree in 2014 and has had many years of working with youth and families in different capacities.
Megan is excited to be part of the McFarland community and has quickly bonded with the youth of the McFarland Youth Center. She enjoys reading, music, art, video games, disc golf, and psychology. She is excited to share her passions with the MYC youth in order to hopefully help them discover and expand their areas of likes and dislikes.
​
cell 608.395.8617
office 608.838.3839
email
Betsy Ruhland, Assistant Director
Betsy is a creative and energetic mom of 3 children ages 10, 13, and 16. She has been a member of several PTA groups over the years and has spent many hours planning festivals, fieldtrips, and teacher appreciation days. Betsy has also been the leader of an 8th grade girl school troop for the past four years. In her previous employment history Betsy Coordinated activities and developed programming for the Wisconsin Center of Academically Talented Youth. Betsy is excited to share her experience and talents with the youth of McFarland Youth Center.
​
Nichela Ladson, MATC Programming Intern
Nichela will be with us for the 2018/2019 school year as a programming intern. She grew up and attended grade school through high school in Mount Horeb, WI.

Nichela is currently attending MATC at the Madison, Wisconsin campus and is working towards her Associates of Human Services.
Nichela is looking forward to sharing her love of cooking with the youth of MYC and has already formed strong bonds with many of the youth.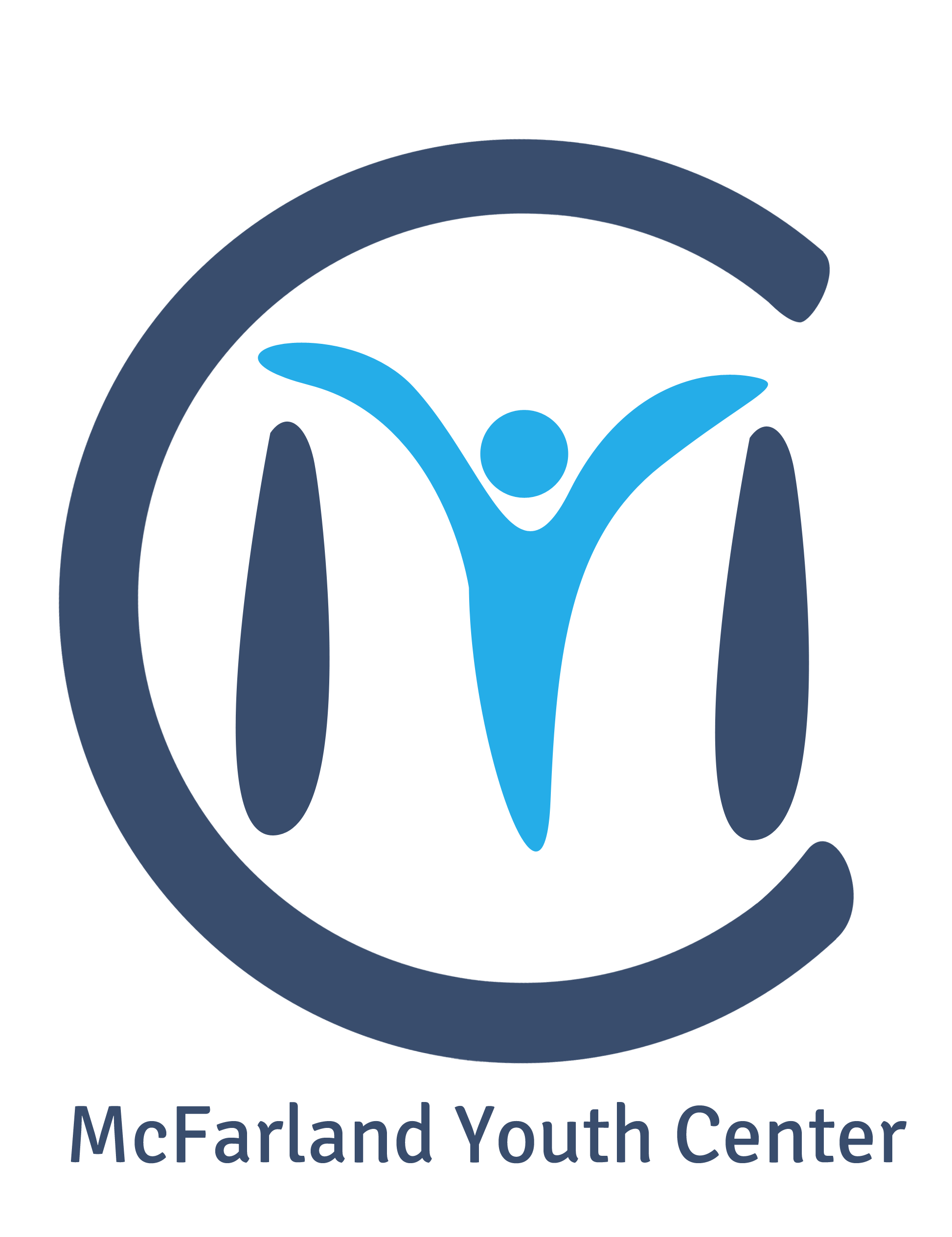 MYC Board of Directors
​
Shawn Miller, President & Treasurer
LuAnne Bowens, Community Member
Scott Braun, Community Member
Melanie Ebbert, Community Member
Gloria Frank, McFarland School District
Chuck Monzon, Community Member
John Miller, Community Member
Jill Runde, McFarland School District
Penny Simmons, McFarland School District
Aaron Tarnutzer, McFarland School District
Sarah Rowe, Community Member
Kelley Rowe, Secretary
Maura Donnelly, Community Member