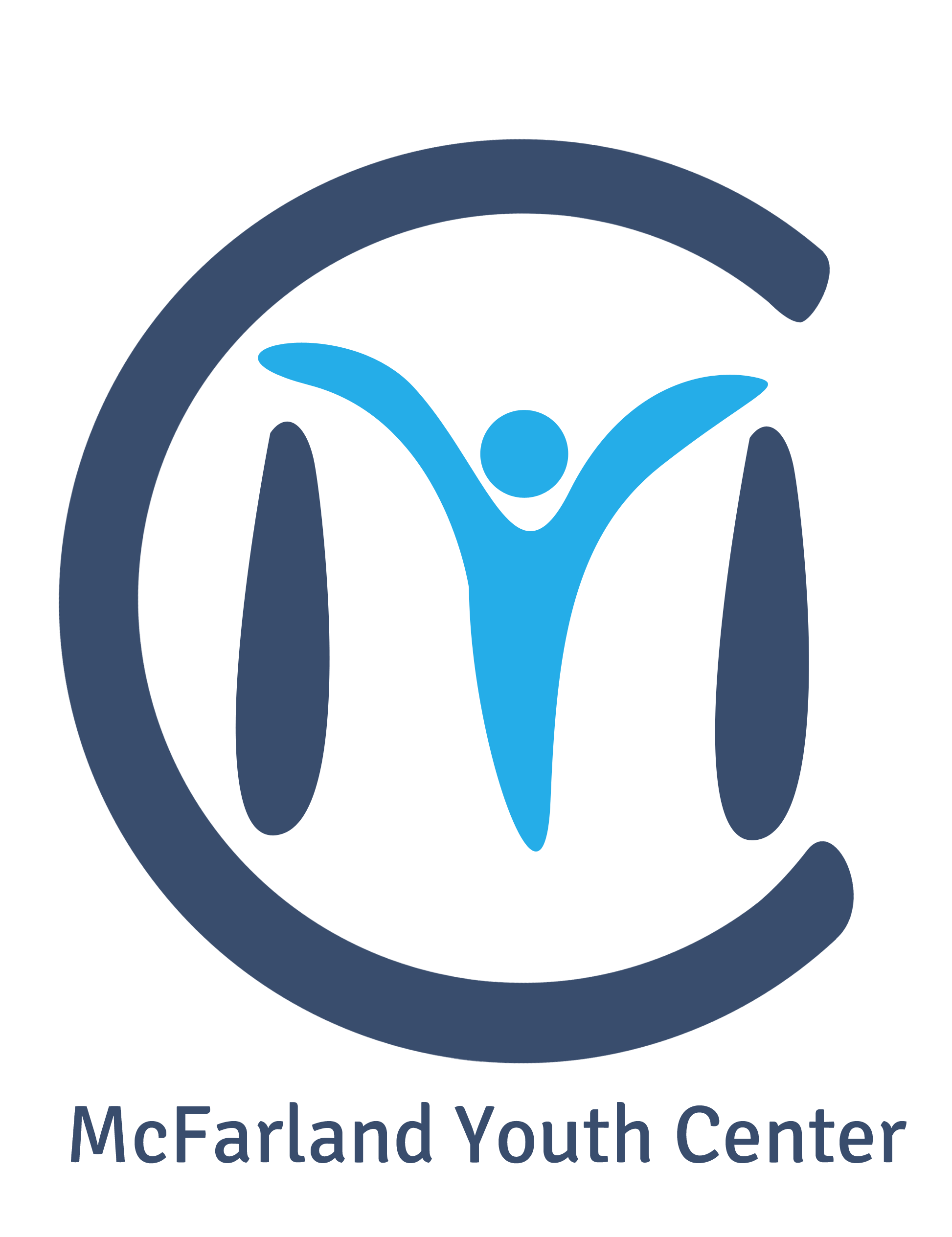 Summer Assistant Director
Start Date: May or June (Applicant's Choice)
End Date: September 30th (Flexible end date)
​
The McFarland Youth Center is a community-based organization committed to middle school aged youth, families, and community by providing a safe recreational and educational environment. By incorporating adult-supervised, youth-oriented activities, the McFarland Youth Center promotes positive relationships by building and fostering developmental assets. This position is part time at 20 - 25 hours a week. Hours would be scheduled M-F between 1:00 – 6:00.
There are possibile opportunities for hours in the fall, if interested, but not required.
Responsibilities
Assist with the planning and implementation of programming for middle school youth

Supervise other staff in the absence of the managing director

Keep the youth center organized and clean

Interact and mentor Middle school youth

Use empathy, compassion and understanding in daily interactions with youth
​
Qualifications
(Preferred) Past experience (volunteer or paid) with children or youth

(Preferred) Experience (volunteer or paid) with program or activity planning

(Preferred) A basic understanding of youth development

Creativity and the ability to think on your feet

Willingness to work with, accept and treat equally youth of diverse cultural, mental and socio-economic backgrounds

Empathy, compassion, and patience

Ability to adhere to trauma informed care and restorative justice guidelines (Training provided)
​
*A background check will be required for our final candidate. Previous experience with middle school youth is desirable*
To apply please email a cover letter and resume to McFarlandyouthcenter@gmail.com or email to request a paper application
​
​
-
​
Work Study Student Positions: Youth Center Program Support Specialist
Start Date: Applicant's Choice
​
The McFarland Youth Center is able to host work study students from many colleges around Dane County and may accomodate both Summer or Fall work study positions. Previous work study students have come from UW-Madison, Edgewood College, & MATC.
​
As a work study student, your job would be to:
​
Create and implement structured programming that enriches and holds the attention of all or some of the youth
​
Initiate activities during Open Center that stimulate opportunities for growth, development, enjoyment and learning. A key component of this time is relationship building and conversation ​
​
Mentor and provide learning opportunities to middle school youth. (Restorative Justice Behavioral Model)
Keep our facility clean and well-maintained
Maintain a safe and respectful environment.
Serve as a positive role model for our members
Be an adult that our members can trust, feel comfortable with, and learn from.
Meet with Community Engagement & Impact director for position support.
​
*A background check will be required for our final candidate. Previous experience with middle school youth is desirable*
To apply please email a cover letter and resume to McFarlandyouthcenter@gmail.com or email to request a paper application
​​
​
​
​
​
Interested in learning more about McFarland Youth Center Internships? Email Below